Salty Dog Maritime Marketing has grown from balls to the walls – sea time in the Bering Sea and Bristol Bay of Alaska to Mexico, Central America and Europe.  For the past decade due to market marine trends our focused hot spots have been from the Pacific Northwest to South Florida.  The Pacific NW offers year around work boat and commercial fishing seasons as well as some of the best NW cruising grounds in the world for green and season boaters.  South Florida is the sweet spot for superyachts and crew.  As superyachts get larger and large each year – this mega boat market economic impact of floating cities that look like skyscrapers cruising by pack a huge positive punch to every port they hit!
Salty Dog Maritime Marketing foundation is built on first hand knowledge of maritime market trends, competitive market niches and the power of leveraging your business' on line presence.  Our Salty Dog team won't sugar coat or stroke clients ego in the wrong direction.  Our marketing and PR tactics product results, results and more results!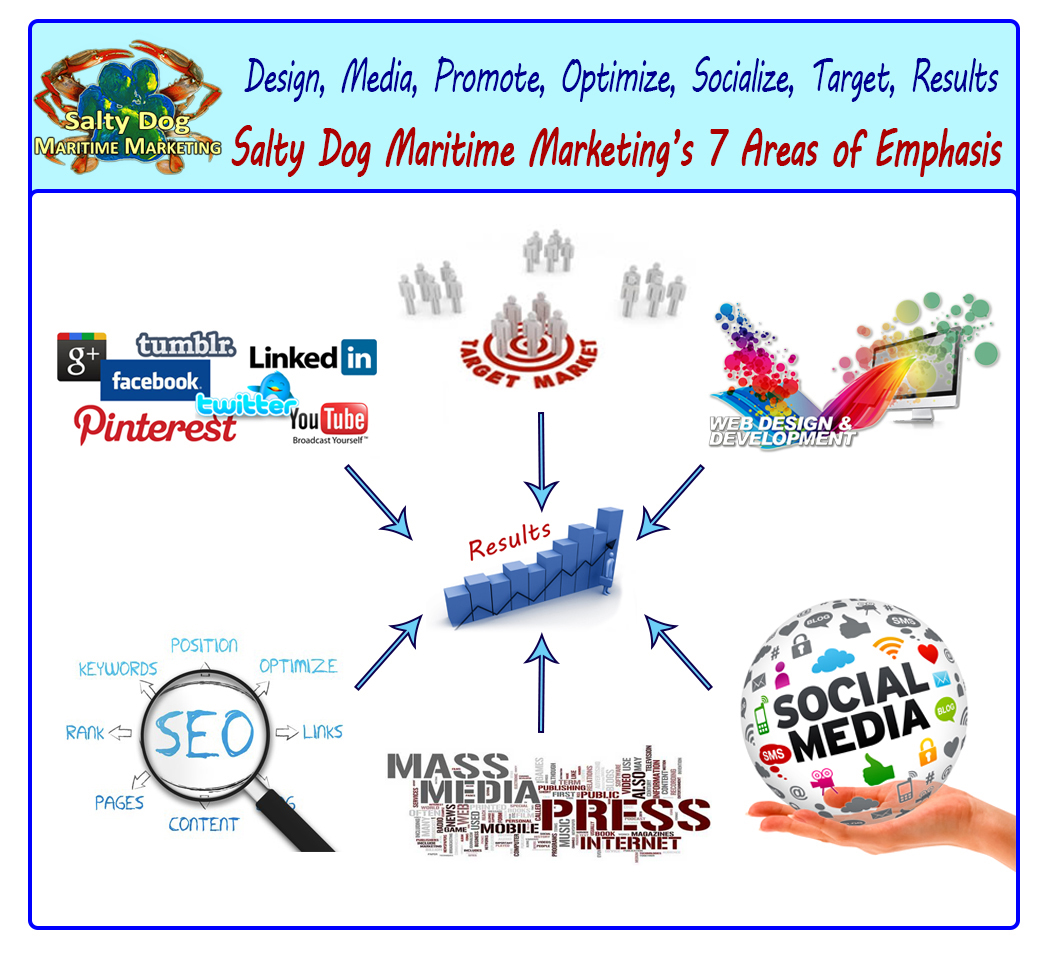 Salty Dog Maritime Marketing strengths come from years of strategic marketing & public relations at sea experiences!